Sustainable Cocktail Masterclass
Language: English
Sustainability is the latest trend not only in food and wine, but also in cocktails. In this section, we have invited the icon and pioneer of sustainable bartending, Agung Prabowo, who opened Penicillin last year, which is the first cocktail bar with a sustainable approach in Hong Kong. He will share the philosophy of sustainable bartending and how to do it at home, turning your cocktails into a more eco-conscious drink.
Speaker
Mr Agung Prabowo
Co-founder of Penicillin
Penicillin is awarded No. 30 of Asia's 50 Best Bars 2021 and Ketel One Sustainable Bar Award 2021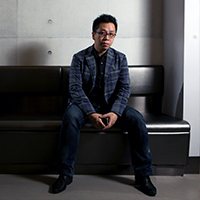 Mr Eddie Chui
Editor of Whisky Magazine HK
Tasting Kit (Sale has ended)
Try the pre-mixed sustainable cocktail with the garnish set; it's just like the one in the demonstration. Transform the biodegradable tasting cup into a flowerpot and plant the seed to grow another garnish for your sustainable home-made cocktail.
Pre-mixed cocktail "ONE PENICILLIN, ONE TREE" by Agung Prabowo 100ml x 2
- Discarded white chocolate whisky ecoSpirits
- Local strawberry brine-water
- Coconut
- ABV 15%
Bio-degradable tasting cup x 2
Cocopeat soil x 2
Seeds pack x 1
Tools and other items you will need
Ice
Avocado stone x 2 (Please keep them frozen in advance)