The Duet of Hojicha Cocktail
Language: Cantonese
Taste the beauty of time with 'GEN', our flagship single origin tea brand from the Shimizuen Tea Farm in Saitama, Japan. Inspired by the art and science of barrel-aging, our original barrel-aged teas offer refined tastes of the Terroir infused with angel's share from the casks of the distillery in Saitama, Japan.
Collaborating with Yestin Yu, a mixologist from Hato, we develop this special tea cocktail. With a different garnish, it gives a little twist to the taste to the audience. Enjoy a journey from tea tasting to cocktail mixing.
Speaker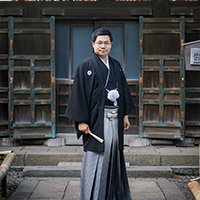 Mr Kenneth Lee
Director of The Time Sommelier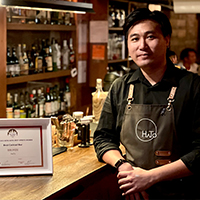 Tasting Kit (Sale has ended)
The cocktail set consists of two pre-mixed cocktails, using two versions of Hojicha from Sayama, one of the three famous tea growing regions in Japan that is well-known for its pronounced flavour, including the original flavour and the whisky barrel-aged edition.
Shimizuen Hojicha tea bag x 1
'GEN' barrel-aged Hojicha tea bag x 1
Hojicha-infused cocktail 180ml x 1
Barrel-aged Hojicha-infused cocktail 180ml x 1
Garnish pack x 1
Tools and other items you will need
Rock Glass x 2
Tea Cup x 2
Ice