Médoc Grand Crus Classés Tasting
Language: Cantonese
Many people who love wine, or who are trying to learn about wine, are bound to recognise the grading system of Medoc's Grand Cru Classe, especially the wineries in the list which represent relative value indicators.
However, the history of the Grand Cru Classe system, the goals of its establisment, the current role of pricing and the evaluation of modern chateaux are believed to be the knowledge wine lovers seek in order to be more comfortable during wine tasting and talking about wine. Therefore, a more systematic and in-depth introduction and tasting is necessary.
Speaker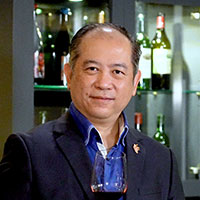 Mr Nelson Chow
President of Hong Kong Sommelier Association Greater China
Tasting Kit (Sale has ended)
"The five selected Medoc Grand Cru Classe Chateaux have their own unique historical backgrounds, and they are coming from different levels, as well as selected from different wine regions in the Medoc. Wine lovers get to know the Medoc Grand Cru Classe better through listening to the seminar and tasting the wine.
Château Cantemerie, Haut-Médoc 5eme Cru 2014 100ml x 1
Château Talbot, Saint-Julien 4eme Cru 2015 100ml x 1
Château Lagrange, Saint-Julien 3eme Cru 2017 100ml x 1
Château Lascombes, Margaux 2eme Cru 2014 100ml x 1
Château Montrose, Saint-Estèphe 2eme Cru 2006 100ml x 1
Tools and other items you will need