St. Germain x BACARDÍ Masterclass
Language: Cantonese
Kit is a well-known mixologist in Hong Kong. He is currently working at Quinary, one of 'Asia's 50 Best Bars for 2020', and he was a finalist in the BACARDÍ Legacy Cocktail Competition 2020 Hong Kong and Macau. Kit has created two cocktails 'Cuatro Smash' and 'Cuban 75' especially for this online masterclass. By using St. Germain Elderflower liqueur as the base and mixing with a splash of BACARDÍ rum, creating a sweet and refreshing cocktail that's brimming with floral aroma. Kit is also going to share some bartending tips with the audience.
Speaker
Mr Kit Ho
Mixologist of Quinary
BACARDÍ Legacy Cocktail Competition 2020 HK and Macau Finalist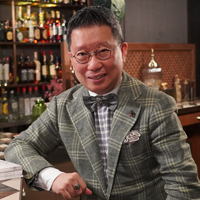 Mr Nelson Siu
Editor-in-Chief, Wine Luxe Magazine
Tasting Kit (Sale has ended)
St. Germain Elderflower Liqueur Gift Set
This St. Germain Elderflower liqueur set pairs the St. Germain liqueur with BACARDÍ rum, and a basic bartending tool. St. Germain is made from fresh, ephemeral elderflowers. The exquisitely fresh and natural floral aroma is perfectly balanced with its sublime notes of peach and pear. Mix a refined cocktail simply with a splash of rum.
St. Germain Elderflower Liqueur 200ml x 1
BACARDÍ rum 50ml x 1
Shaker x 1
Tonic water 200ml x 1
Dried lemon piece x 1
Tools and other items you will need
Ruby Red Grapefruit Juice 25ml x 1