Tourism & The Community
The development and promotion of tourism require the participation of everyone in the community. To engage people from all walks of life to support the tourism industry of Hong Kong, we organised and supported a variety of initiatives in 2017/18 and continued to maintain close connection with different sectors of the community. The HKTB encourages every member of the public to be Hong Kong's tourism ambassador and promote Hong Kong as a hospitable city.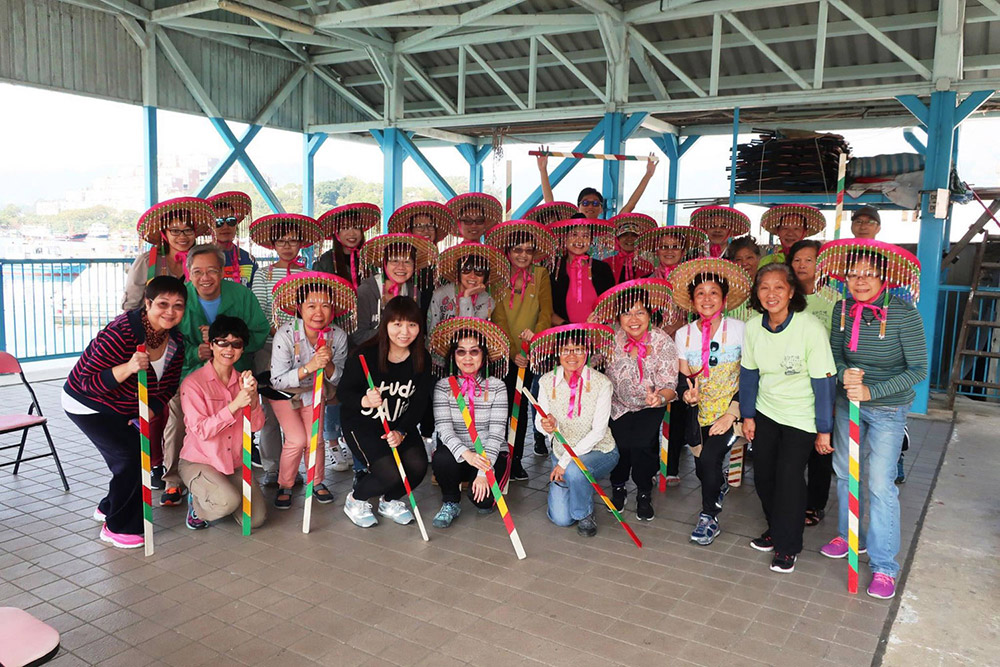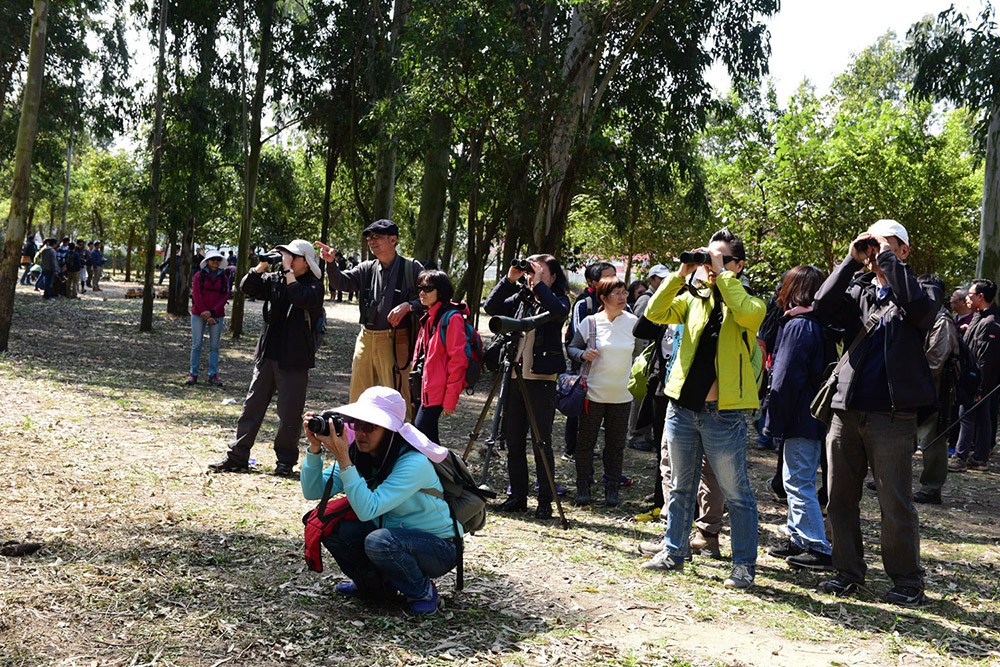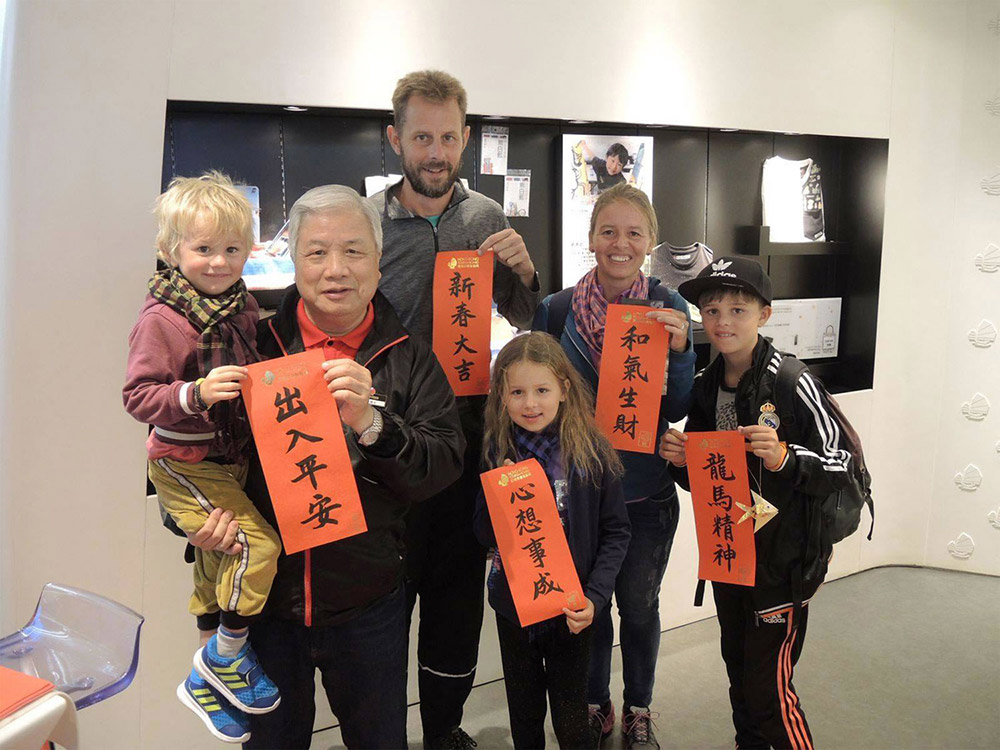 Befriending our guests
Apart from traditional sightseeing activities, many visitors nowadays are eager to experience the authentic local culture. To better serve the needs of these visitors, we introduced a volunteer initiative "Meet the Pals" under the Hong Kong Pals programme. By giving personal recommendations, itinerary planning assistance and demonstration of local craftworks, the programme provides a platform for our pals from overseas to better experience the vivid Hong Kong culture and connect with the local people and the city.
Since the launch of the Hong Kong Pals programme nine years ago, we have recruited a team of over 70 passionate volunteers, more than 40 of whom have served as a Pal for over five years. New joiners in the Hong Kong Pals programme receive training and guidance from veteran Pals. Together, the team has provided over 10,200 hours of service to visitors and conducted over 220 meet-up sessions. The Pals' dedication not only helped promote the authentic Hong Kong culture, but also received great compliments from visitors.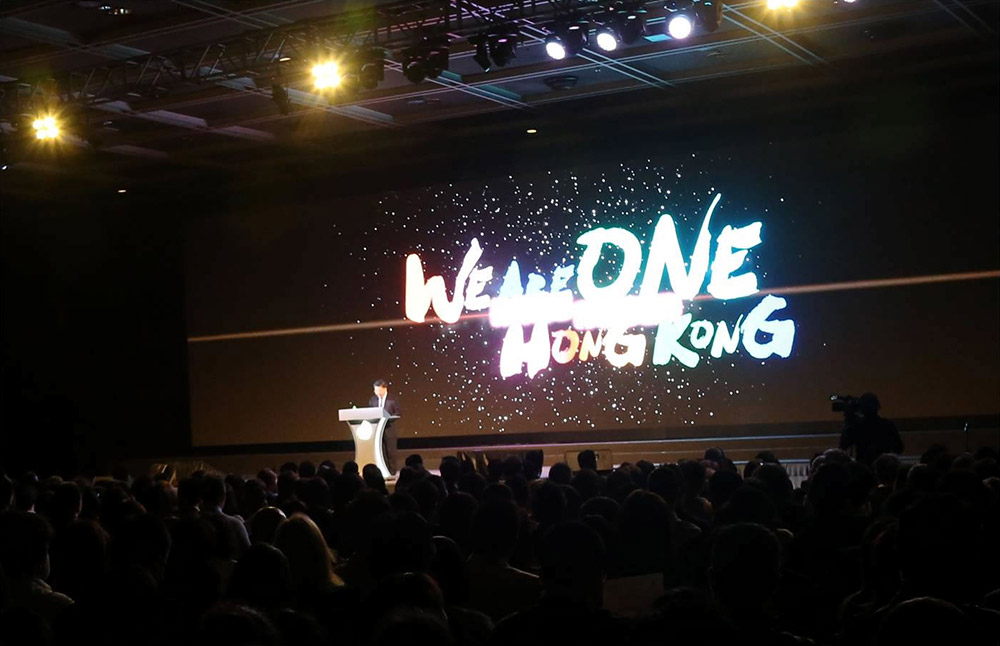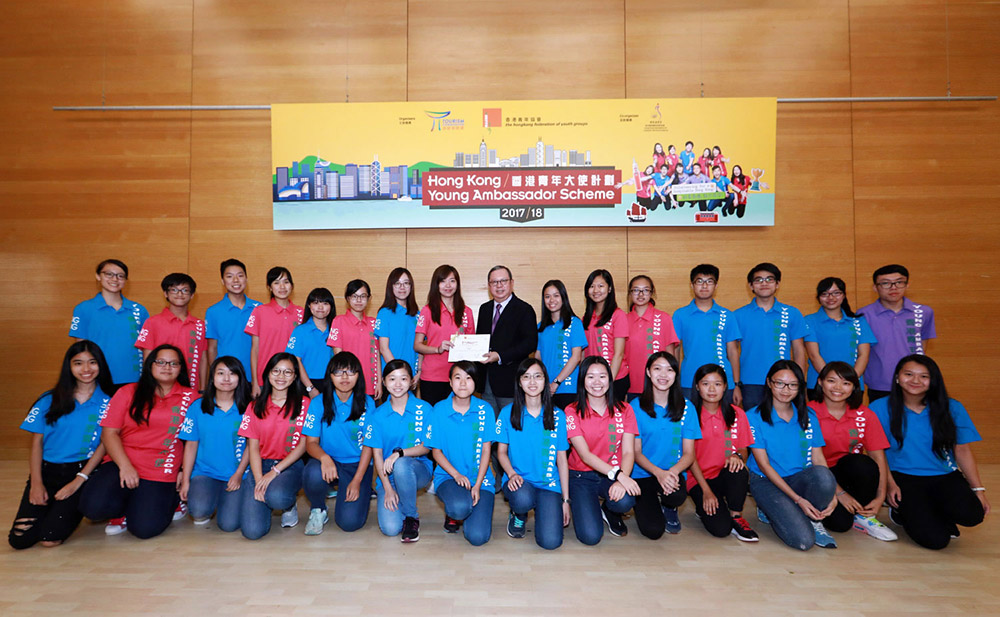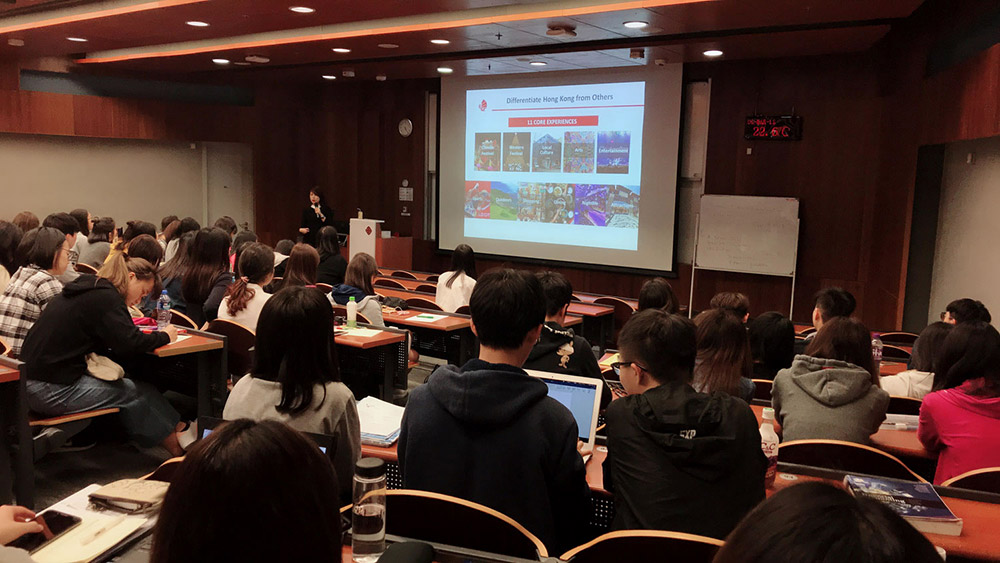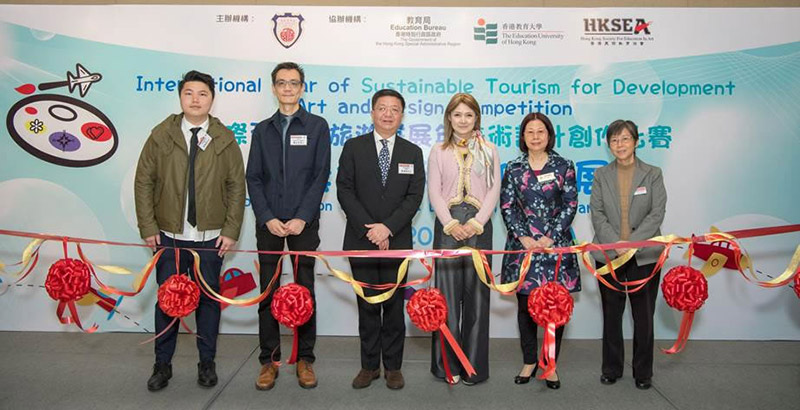 Nurturing the younger generation
Nurturing young talents is vital to the long-term development of tourism. To deepen the younger generation's understanding of the tourism industry, the HKTB held a total of 12 lectures and sharing sessions at various educational institutions, including The Chinese University of Hong Kong, The Hong Kong Polytechnic University, the Community College of City University, HKU SPACE and the Hong Kong Institute of Vocational Education. In 2017/18, over 1,000 students were introduced to the latest development of the tourism industry and the HKTB's strategic marketing, public relations and trade initiatives.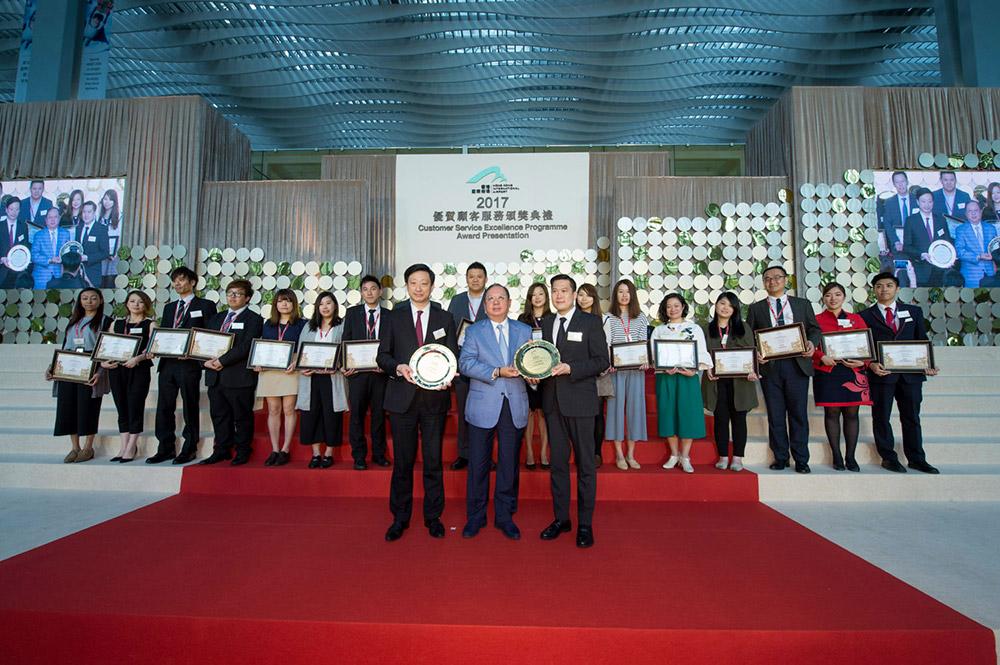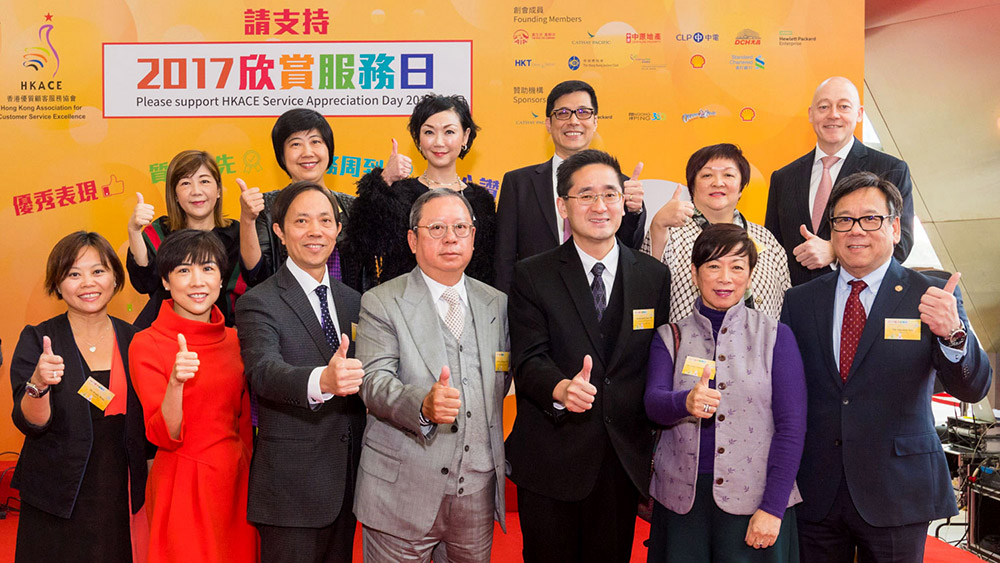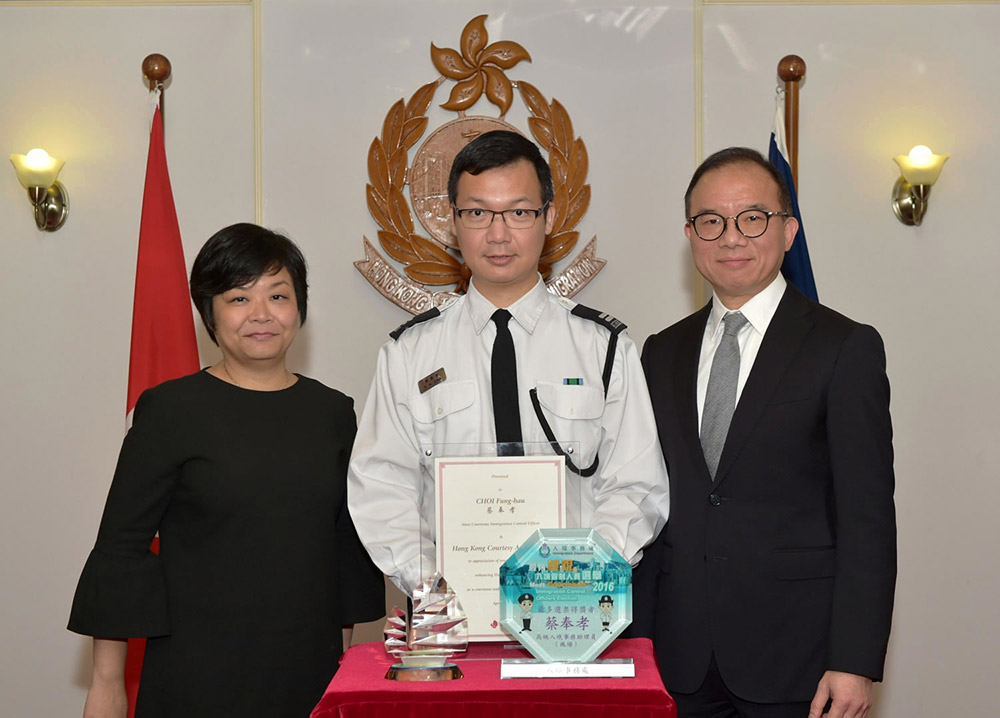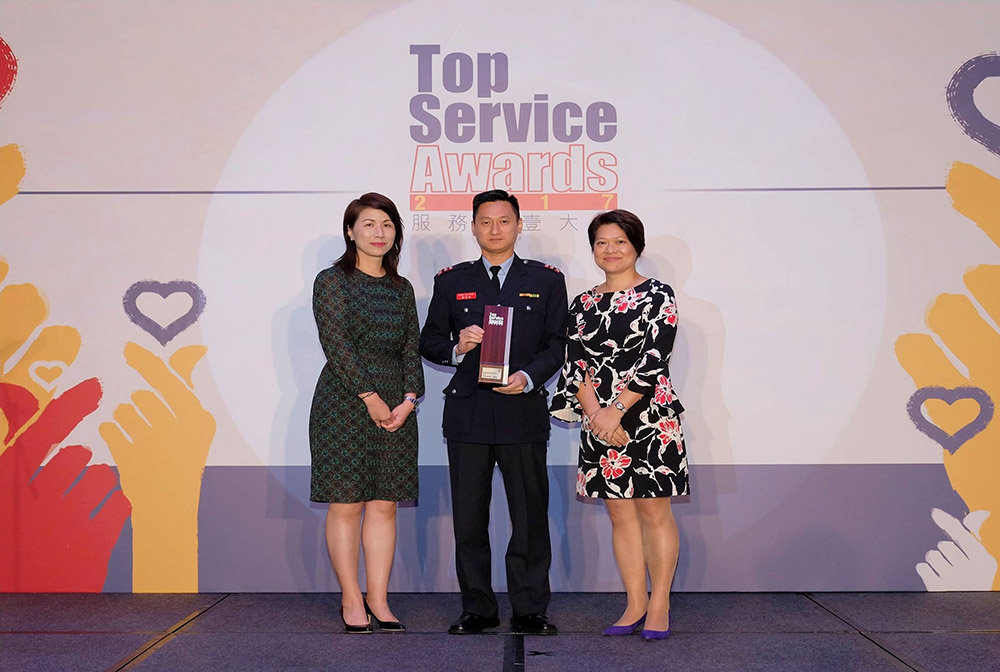 Promoting service excellence
The HKTB values the contributions of frontline staff in the service industry, which are indispensable to upholding Hong Kong's image as a hospitable destination. To promote a culture of service excellence and make Hong Kong a home away from home for visitors, we supported a number of activities during the year.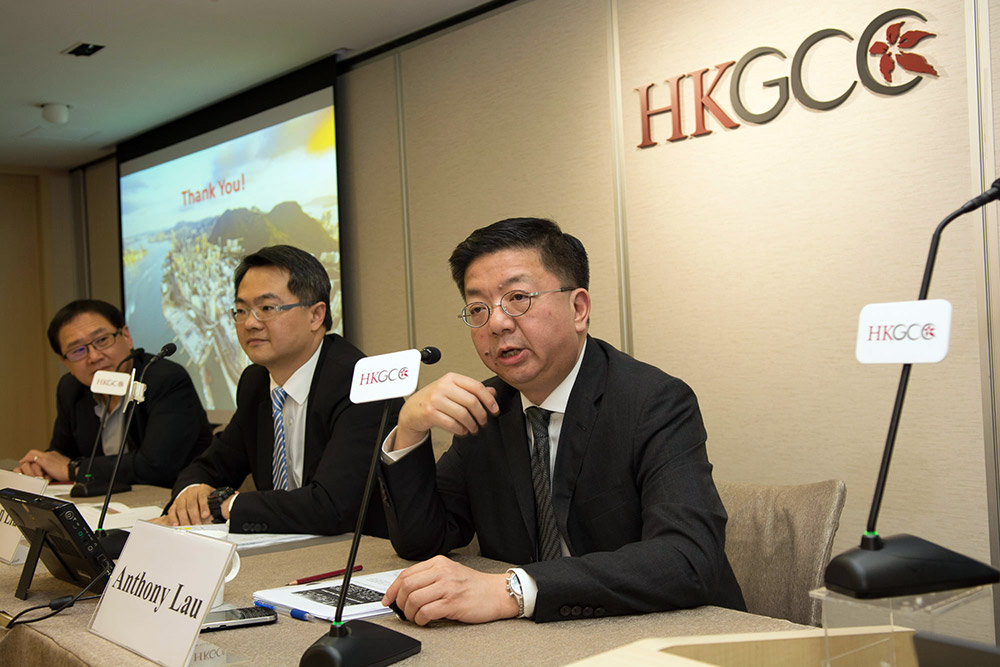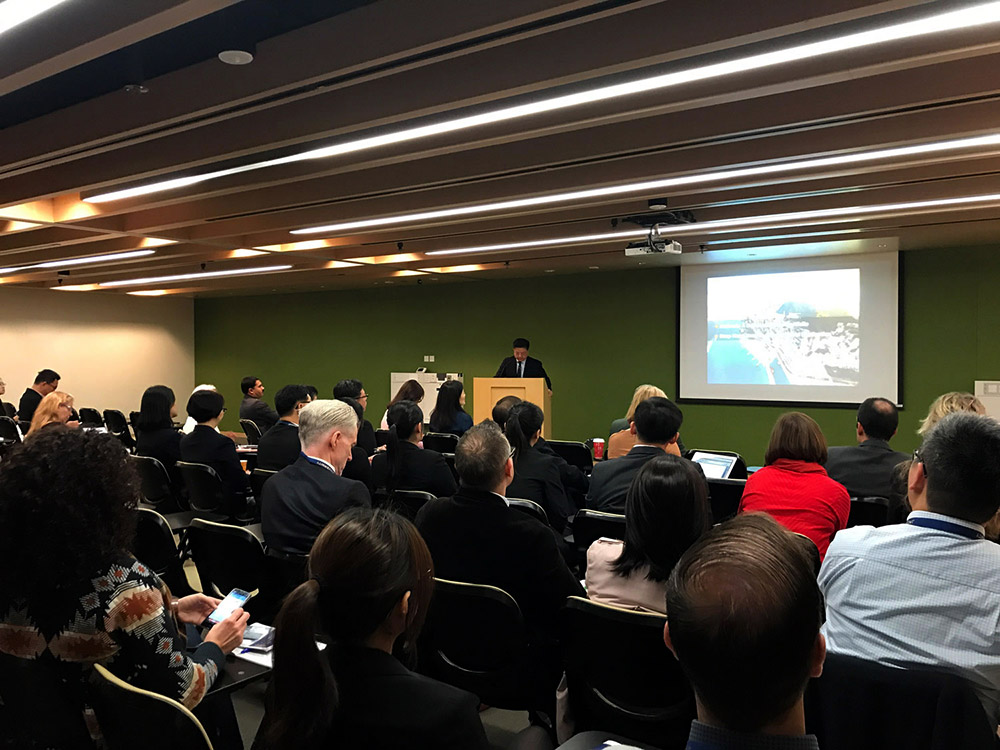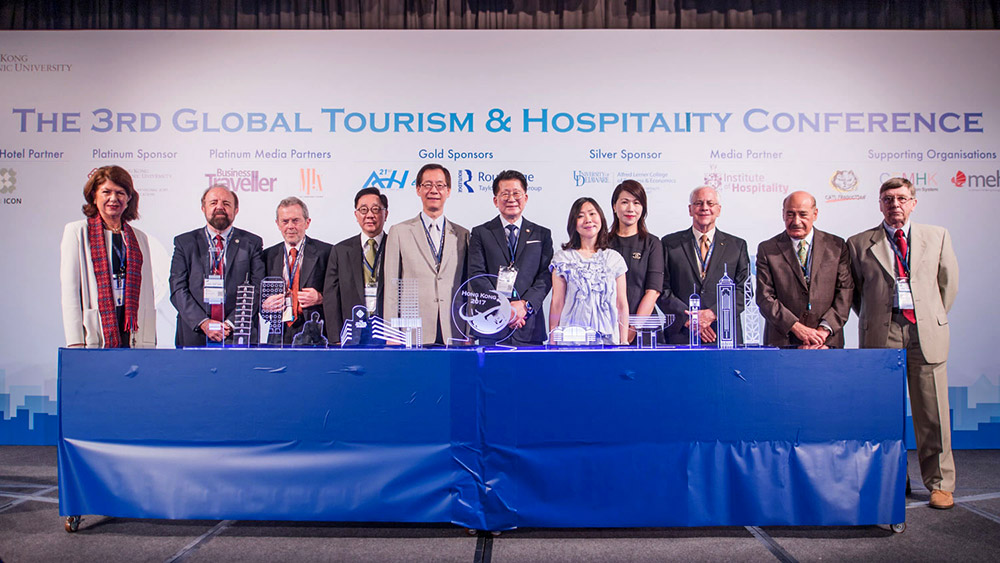 Strengthening ties with various sectors
Collaboration among different stakeholders is the key to Hong Kong's tourism development. In 2017/18, the HKTB continued to strengthen its relationship with stakeholders from various industries and organisations, including members of the travel trade, Legislative Council, chambers of commerce and scholars, to foster a good understanding on the HKTB's works and the exchange of views on tourism promotions.