Strengthened Cruise Promotions
Asia's fast-growing cruise industry offers a lot of opportunities for Hong Kong. To build up Hong Kong's image as the leading port of choice, the HKTB developed its own initiatives while working closely with cruise lines and other industry players to promote Hong Kong as an appealing cruise destination and cultivate cruise markets.
Cultivating cruise markets
Number of fly-cruise co-op campaigns launched in 2017/18: a total of 33 campaigns in 12 source markets, including West China, North Asia, Taiwan, Southeast Asia, India, Australia, the UK and the US
We keep striving to expand cruise visitor sources and introduced a number of new strategic initiatives in 2017/18.
To attract fly-cruise visitors, we cooperated with cruise lines and consortia to promote fly-cruise packages featuring Hong Kong sailings and encourage pre-cruise and post-cruise stay in Hong Kong.
To further tap the South China market, we collaborated with cruise lines including Dream Cruises and Royal Caribbean International to devise attractive cruise packages bundled with admission tickets to attractions such as Hong Kong Disneyland, Ocean Park Hong Kong and Ngong Ping 360.
To capture the interest of visitors from the Mainland, Taiwan and Southeast Asia, we introduced a promotional campaign featuring Hong Kong actor-director Daniel Wu the year before to promote Hong Kong as a posh destination. In 2017/18, we injected new elements to the campaign to showcase Hong Kong's unrivalled tourism especially cruise offerings and spread words of the campaign through different channels.
Driving ship deployments
Publicity value generated by the christening of World Dream: HK$11 millions
Following Genting Dream, which was homeported in Hong Kong for a year, we were excited that Dream Cruises deployed their second new cruise ship, World Dream, to Hong Kong in November 2017. Hong Kong had the honour to host the christening ceremony of World Dream, which was the first-ever christening of an international cruise ship in the city.
Two other cruise liners, Voyager of the Seas and Ovation of the Seas, have also made Hong Kong their homeport seasonally. To promote these cruise ships, the HKTB collaborated with Royal Caribbean International on promoting fly-cruise packages to Hong Kong and cultivating the South China market.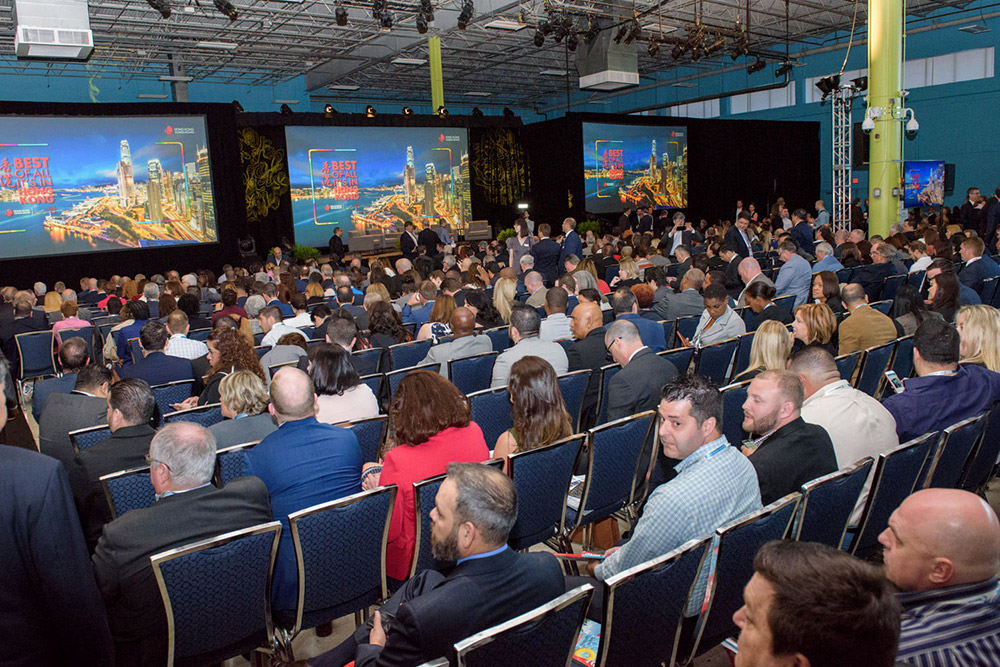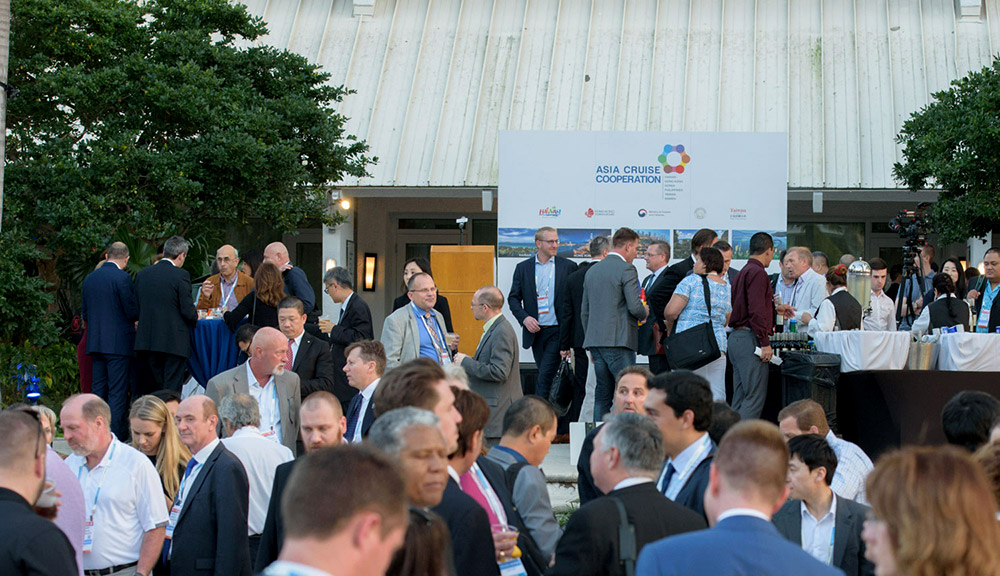 Strengthening regional cooperation
Participants joining Seatrade Cruise Global 2018: over 11,000 industry leaders from 113 countries and hundreds of international media
Publicity value generated by media activities jointly hosted by ACC members at Seatrade Cruise Global 2018: Over HK$52 million
Cooperation among different ports is crucial to the growth of cruise tourism in a region. To this end, the HKTB has been encouraging the sustainable development of the regional cruise industry through the Asia Cruise Cooperation (ACC). In March 2018, the HKTB and other ACC members including Hainan, the Philippines, South Korea and Taiwan jointly sponsored the Opening Night Cocktail Reception of Seatrade Cruise Global 2018, held in the US, to promote regional cooperation and solicit support for the ACC members from the global cruise industry.